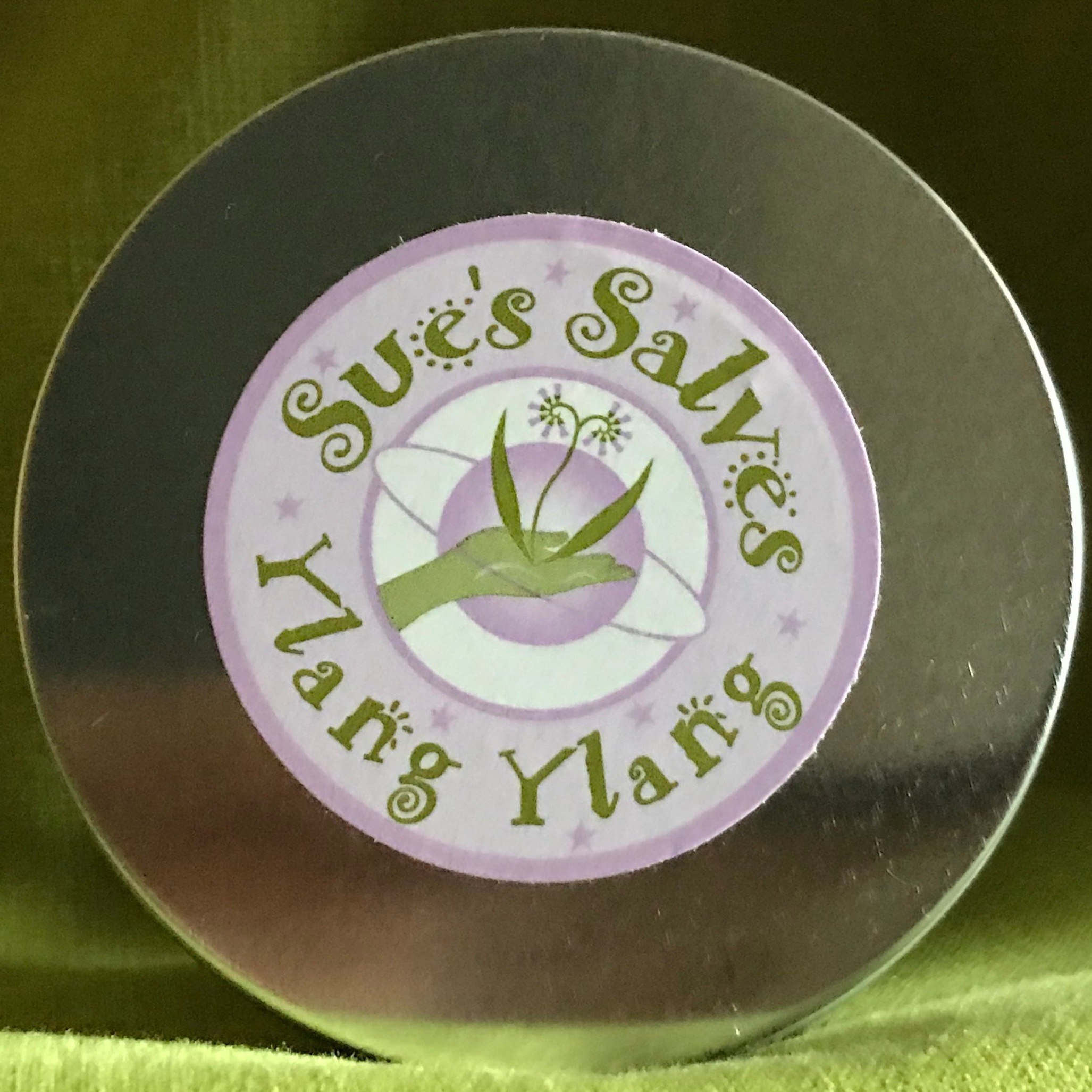 Ylang Ylang Salve
Ylang Ylang Salve
Uplifting to the spirit, calming and balancing for the skin
Sue's Ylang Ylang salve is blended with organic comfrey, aloe vera, fresh calendula flowers and the essential oil of ylang ylang, one of the world's most enchanting scents. Ylang ylang is known as the "flower of flowers" due to its heady, exotic floral scent.
Inhaling the scent of ylang ylang helps to reduce feelings of depression as it is quite a mood enhancing scent, and is also known to act as an aphrodisiac.
Ylang Ylang benefits the skin in many valuable ways. It is balancing for skin disorders, helping to rebalance overly dry or overly oily skin.
Sue's Salves Ylang ylang salve helps to treat eczema and skin disorders and rashes which are hard to heal. It can be applied to the scalp, face or anywhere where the skin has a chronic rash. Ylang ylang salve helps reduce skin irritations, itchy and dry skin. Use ylang ylang salve to help treat cuts, abrasions and burns. Ylang ylang salve can help speed the healing of wounds.
Sue's Ylang Ylang salve is calming to the spirit, mood enhancing, and relaxing for body and soul. Combining one of the most beautiful essential oils in the world with a healing plant-based salve, makes this salve a truly healing experience.
Use when having or giving a massage. Apply to rashes, burns, bruises, eczema, seborrheic dermatitis, aging, inflamed or irritated skin. Apply this soothing salve anytime to benefit body and soul.